Sectional Garage Doors
See photographs of our recent work in our gallery.
Sectional Garage Doors are non protruding and open vertically thus providing maximum space both inside and outside the garage, some say these doors are the engineer's choice and probably the ultimate in garage doors. Sectional garage doors are available in a variety of materials and are available in an attractive selection of designs and colours with space-saving technology, heat insulation and are safe and robust whilst providing low-noise operation.
There are endless options to choose from, including different materials, finishes and window options. Available in manual and automatic operation. These doors are so well engineered that they will provide years of trouble free use.
Whatever design you are looking for – contact us – we will find it for you.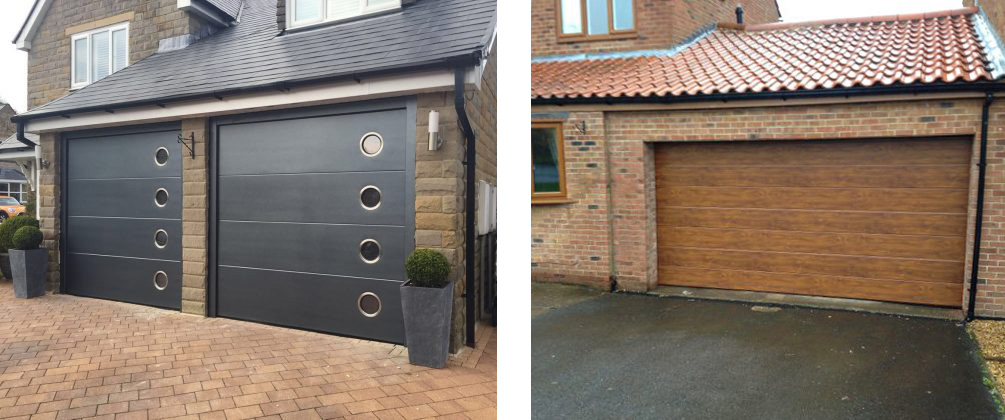 Steel Sectional Garage Doors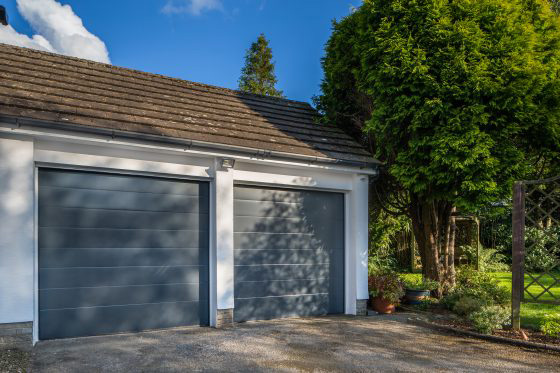 Premium grade galvanised steel is corrosion resistant and is ever popular for sectional garage doors. Available in an attractive selection of designs, colours and window options to suit all tastes. Whether you are thinking about manual or automatic operation, sectional doors are so well engineered that they will provide years of trouble free use.
Benefiting from numerous advantages, sectional doors fit anywhere and save space. There are many details that set a sectional door apart. All in all, you will enjoy the practical advantages every day. You can conveniently drive into your garage and have more space inside and in front of the garage.
Hörmann Timber Sectional Garage Doors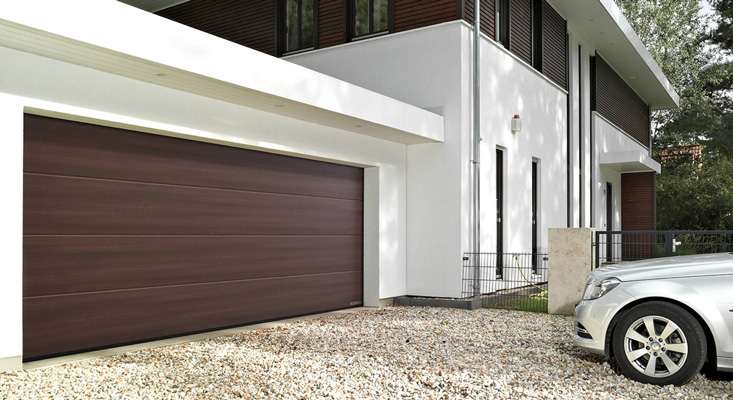 Hörmann's solid timber doors are the quintessential sectional garage door, which come with numerous design elements. Available in Nordic Pine and Hemlock, they are pre-treated at the factory to protect them against insect and fungal attack.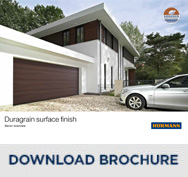 Garador Sectional Garage Doors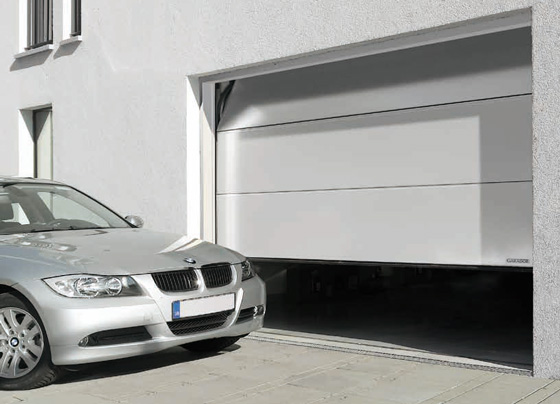 Garador Sectional Garage Doors are available in a wide variety of designs, styles, finishes, materials and gearing options, offering excellent thermal insulation too with single skin and insulated options available.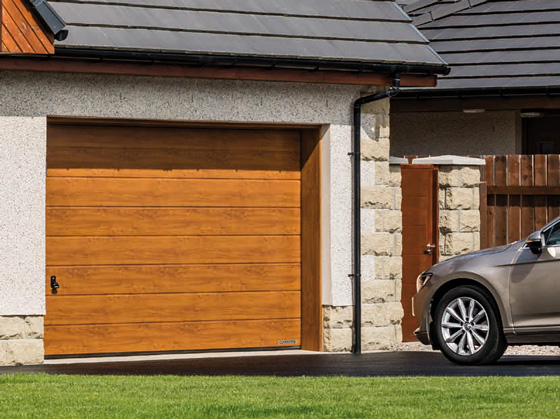 The premium range of sectional garage doors have a 42mm thick double skin steel section that is evenly filled with CFC-free PU foam; ideal for integral garages and workshops where thermal insulation can be very important.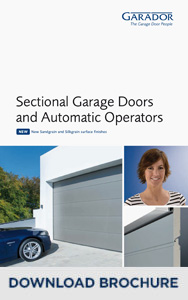 Teckentrup CarTeck Sectional Garage Doors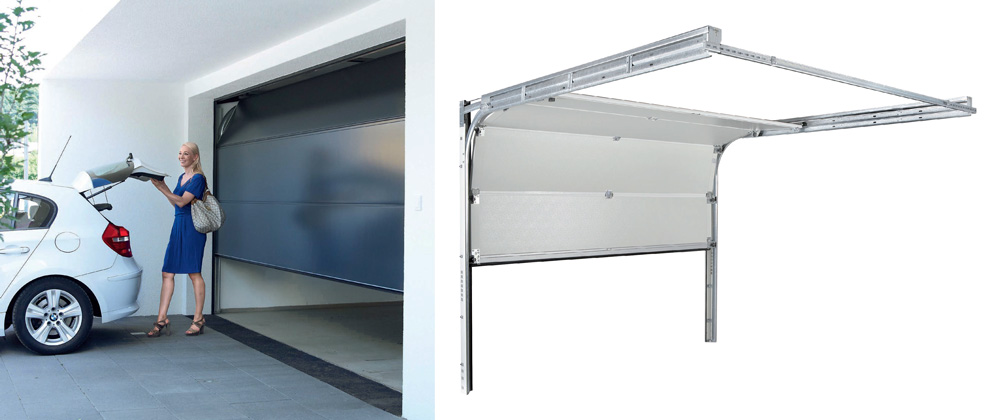 Garages are often draughty, cold and uninviting spaces and opening a tilting garage door can be a shin cracking chore. CarTeck Automatic changes everything.
CarTeck Automatic is a design and precision engineering led garage door. Wonderful architect grade finishes and styling are married with certified thermal performance.
Operation is by an integrated smart technology remote control motor, the CarTeck Drive. Opening your door becomes effortless, safe and secure. It brings your garage back to being part of your home.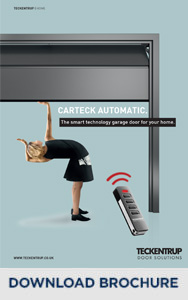 Call today for advice and a FREE quotation: 01256 889 766
Oakley Windows; proud of our people, product and price